The Costume Institute Gala, or commonly known as the Met Gala, once again brought back international celebrities to the red carpet with an Asian-inspired outfit with the theme "China: Through the Looking Glass."
We have spotted ten of your favorite celebrities who caught our attention during the annual fundraising gala held in Metropolitan Museum of Arts Costume Institute in New York. Here is how they gave the red carpet a better view.
1. Beyoncé
When you have a body like Beyoncé's, you would confidently model this dress. Her Givenchy Haute Couture gown created by Riccardo Tisci shows off perfection in every angle.
2. Lady Gaga
Gone are the days when Lady Gaga has to wear meat dress or Kermit the Frog all over her because this time, she is on for timeless and elegant pieces without being too conventional.
3. Rihanna
Wrapped in gold, Rihanna did a great job with her Guo Pei train robe. She looked like an Asian royal from head to toe.
4. Jennifer Lopez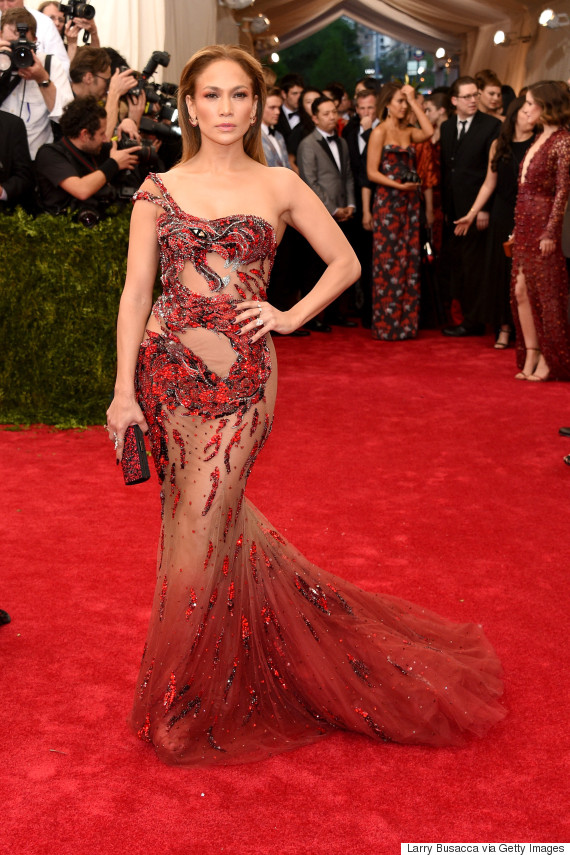 How many times does Jennifer Lopez have to make everyone fall to their knees with her bottoms? Every time she walks in the red carpet, probably.
5. Sarah Jessica Parker
SJP never fails to surprise us with her unique ensembles every time she walks in the red carpet. Love it or hate it, her collaboration with H&M to create an Asian-inspired headdress made of sustainable fabrics is fabulous in every way.
6. Kim Kardashian
Kim Kardashian is a goddess in the red carpet with her embellished Roberto Cavalli gown created by Peter Dundas.
7. Anne Hathaway
Another golden find in the red carpet during this year's Met Gala is Anne Hathaway. Her Ralph Lauren hooded gown was so dramatic and perfectly cut out.
8. Amal Clooney
Amal Clooney is pretty in red. She hit all the trends in one dress with all the ruffles and studs in her crimson John Galliano gown. This human rights lawyer reminds everyone of the old Hollywood glam.
9. Rosie Huntington-Whiteley
It's all in the cuts. Victoria's Secret's supermodel Rosie Huntington-Whiteley made this Versace gown a little more sexy but majestic in the same way.
10. Solange Knowles
Fashion icon and singer Solange Knowles definitely knows how to work it out in the red carpet with this printed Giles dress. Known for her eccentric fashion choices, Solange Knowles added this dress into her résumé as the gown that only she can pull off.
Everyone is on top of their game during the 2015 Met Gala. While some fell short with their wardrobe choices, these ten celebrities truly knew what worked for them in the red carpet and made every appearances iconic in the history of Met Gala.
Head-Turning Celebrities Heat Up Met Gala 2015 Red Carpet
by
Holly Bissonnette