Sarah Marie Go Meier-Albano is a former MTV Philippines VJ who started modeling since she was fourteen years old. Now a mother, a creative director of online fashion retail store Pormada, and the editor-in-chief of fashion magazine Metro, Sarah has gone a long way since she came to the Philippines during her teenage days.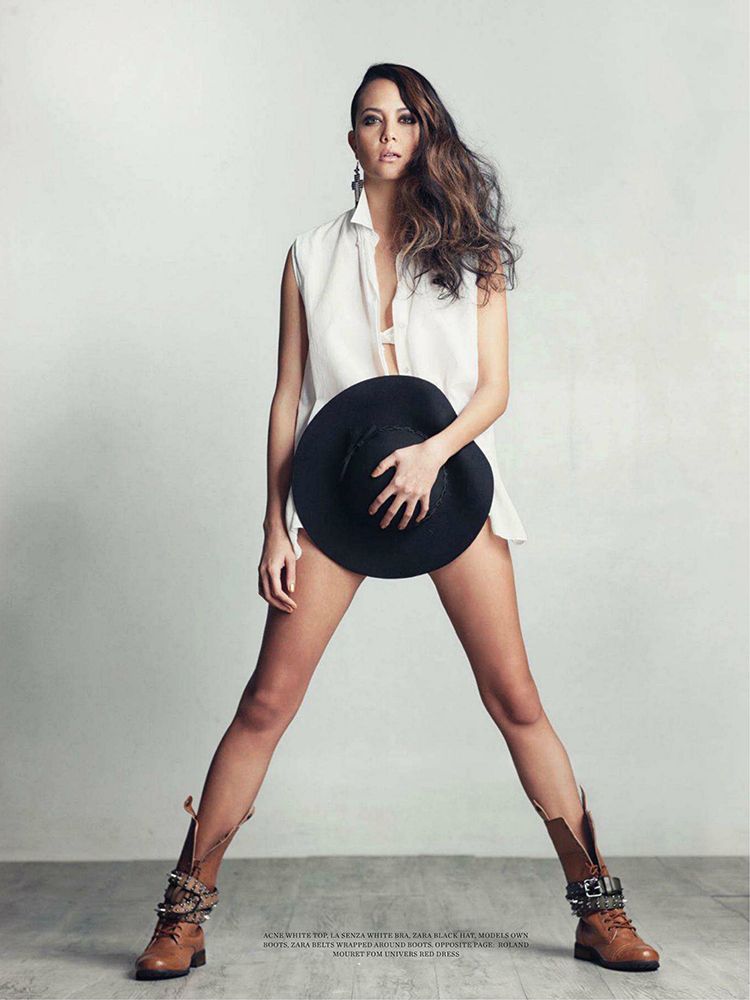 Sarah has Swiss, Croatian, and Chinese blood, and she is a granddaughter of Isabela Go from the Gonzales clan in Poblacion, Poro, Philippines. A graduate from Columbia University School of Journalism who also took a short course on advertising in Duke University, Sarah grew up surrounded by people in the fashion industry. Her mother, Josephine "Electrika" Go, was a model too.
Her modeling stint started at the age of five when she modeled for a print advertisement of Esprit in Hong Kong. She walked in a fashion show when she was eight years old. When she came to the Philippines, she got her first editorial job in a local fashion magazine.
While hosting the Ford Supermodel of the World contest in the Philippines, Sarah caught the eye of the event production manager, Love Andaya. Soon, she found herself in the Peninsula Hotel, meeting the vice president of MTV from Singapore to do a screenshot. Since then, she built a career with MTV Philippines as VJ for half a decade.
She also hosted the Philippine Fashion Week TV from 2009 to 2012 and Supermodel TV for two years.
With modeling in her bloodline, Sarah admitted that even if she has been in the industry since her childhood days, every opportunity that comes to her provides her with new learning. And even if she is no longer walking in the runway as often as she did before, she is still actively engaged in the fashion industry as the new fashion editor of Metro and still receives a number of commercial advertisement offers in the country.
Sarah Meier Discloses How She Got Started in the Fashion Industry
by
Holly Bissonnette